Jack Dark has released a Christmas goodie: Nuclear Cranium, a free Multi-Band Distortion/FSU device designed to aid in the construction of experimental music and sounds.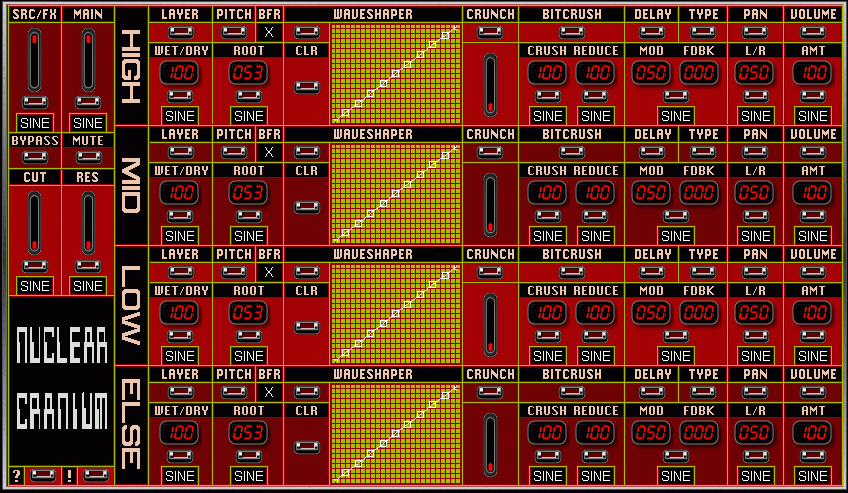 Features
Works with Stereo and Mono source
Comb Filter for four frequency layers; Hi, Mid, Low, and Else
FX units for each frequency layer: PITCHSHIFTING, BITCRUSHING, WAVESHAPING, "CRUNCH", BITCRUSH, "PSYCHODELAY", and AUTOPAN FX
Independent Wet/Dry settings and Volume/Amplification sliders
Nearly every single NUCLEAR CRANIUM parameter has its own individual internal completely reconfigurable LFO
tooltipped controls
Nuclear Cranium comes with 50 internal presets, 27 external presets and a user manual.
Visit JackDark.net for more information.