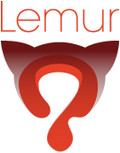 JazzMutant has announced that it will stop selling the multi-touch Lemur controller by the end of the year.
During five years and despite the new fever surrounding touch technologies, the Lemur remained the only Multi-touch device capable to meet the needs of creative people. From now on, this ecosystem is evolving quickly : powerful consumer tablet devices are becoming mainstream, bringing the power of multi-touch to everyone. In the meantime, JazzMutant, renamed Stantum in 2007, has become a technology-centric company and developed partnerships with tier-one industrial partners to speed up this democratization. As a result, the need for a high-end dedicated hardware is doomed to vanish in the near future. This is why Stantum is announcing today that it will close its JazzMutant activity unit and stop selling its legendary Lemur Multi-touch hardware controller at the end of December while the stock lasts!

The last batch of Lemurs just came out of the factory. These very last units are now available at a special discounted price from JazzMutant's webstore and from its authorized distributors and retailers. These very last units are now available with 25% discount! Moreover, the Dexter App and an original Lemur T-shirt will come along for free. Don't miss this last opportunity and grab the legendary Lemur from authorized retailers while the stock last! The Technical support and after sale service will be handled until December 31, 2011. The jazzmutant website will stay online in order to let the user community access support resources and share their projects.
More information: JazzMutant