Jérémy Pinat has announced an updated to the Ton drum machine instrument for iPad. Version 1.1 comes with a completely new interface and some workflow improvements and bug fixes.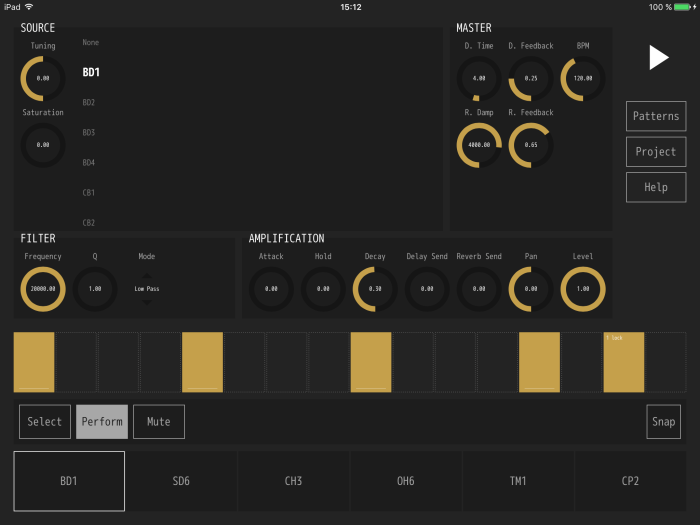 The Ton drum machine combines a classic step sequencer and an advanced audio engine for creating rich and modulated rhythmic sequences.
The instrument features some sound-sculpting capabilities that are both simple and incredibly deep at the same time. Ton lets you make even the most basic samples sound unique to your style.
Ton supports Audiobus and Ableton Link so it can easily be used with other apps.
Changes in Ton v1.1
Completely new interface, designed for live play and quick workflow.
Each step of the sequencer can display its number of parameter locks.
Parameter locks can be visualized by holding down a finger on a step.
More intuitive "snapping" of parameter values.
Drum pads can be used to play manually.
Bug fixes.
Ton for iOS 9.3 or later is currently available as a free download at the App Store.
More information: Jérémy Pinat