Jérémy Pinat has released an update of the Ton drum machine app for iPad, featuring an advanced sample-sculpting engine.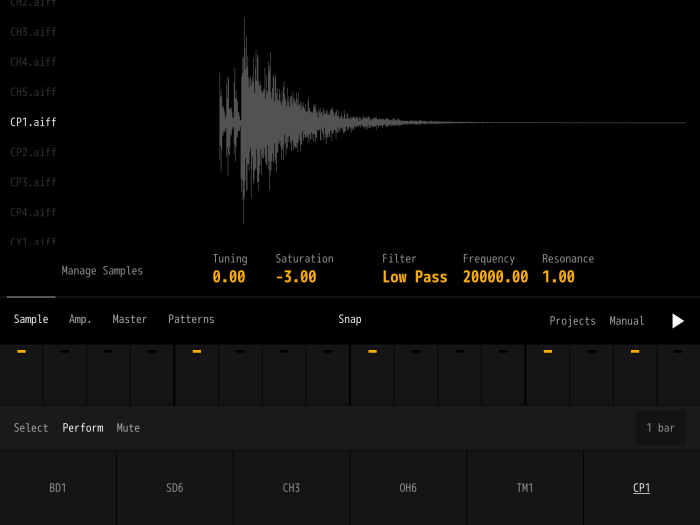 Version 1.3 offers a refined design, a new set of factory samples, and many internal improvements and bugfixes. The update focuses on details such as parameter sensitivity adjustments, better saturation headroom, new pattern visualization, etc.
Each one of the 6 available tracks have its own saturation effect, a multimode resonant filter, an amplitude envelope, and can be routed to the two master effects, delay and reverb.

Combining these features with a step sequencer capable of parameter locking, Ton provides a powerful way to build fluid and organic rhythmic patterns.
Changes in Ton v1.3
Improved contrasts and graphics.
New factory samples.
Delay effect output can be fed back to reverb effect input.
Improved sample library loading speed.
Improved saturation effect headroom.
Improved project loading workflow.
Adjusted parameter sensitivity (especially for Pitch).
Internal improvements & various bug fixes.
Ton is a free download, with the full features available as an in-app purchase for $9.99 USD.
More information: Ton