Plugin Boutique has launched a sale on Joey Sturgis Tones, offering up to 20% off on its fx, dynamic processors, amp simulators and more.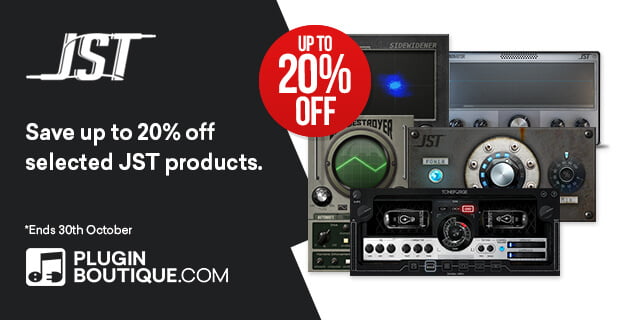 Joey Sturgis Tones provides streamlined audio products designed to inspire creativity and help musicians, producers, and songwriters to create great music. We believe that the more effortless music creation becomes, the more thoughtful and innovative the creator can be.
The sale includes:
Transify.
Tominator.
JST Clip.
SideWidener.
Sub Destroyer.
Toneforge Guilty Pleasure.
Toneforge Menace.
Toneforge Misha Mansoor.
Toneforge Ben Bruce.
Toneforge Jason Richardson.
Conquer All Bundle.
JST Bus Glue Bundle.
The offer expires October 30th, 2019.
More information: Joey Sturgis Tones