Plugin Boutique has launched a Halloween Sale on Joey Sturgis Tones, offering its audio plugins at up to 31% off regular for a few days only.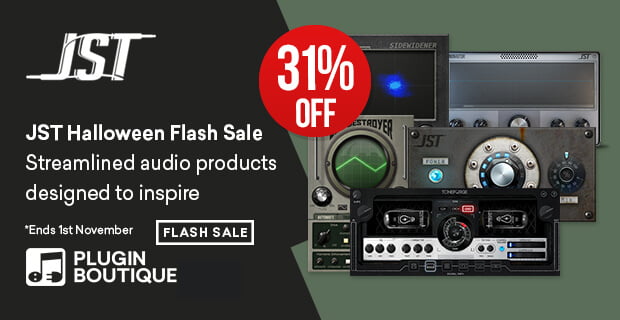 For a limited time save up to 31% off ALL of JST's fantastic FX, Dynamic Processor, Amp Simulators and more. (Including Bundles!)
The sale includes:
Finality.
Dynamics Bundle.
Producer Bundle I and II.
Conquer All.
Toneforge.
v30 Impulse Response Pack.
FX Bundle.
Bus Glue Series.
Bus Glue Joel Wanasek.
Tominator.
SOAR.
Transify.
SideWidener.
Pixelator.
Gain Reduction Deluxe.
JST Clip.
Sub Destroyer.
The offer expires November 1st, 2019.
More information: Joey Sturgis Tones