Plugin Boutique has launched a sale on the Toneforge series of guitar effect plugins, offering a 25% discount for a limited time only.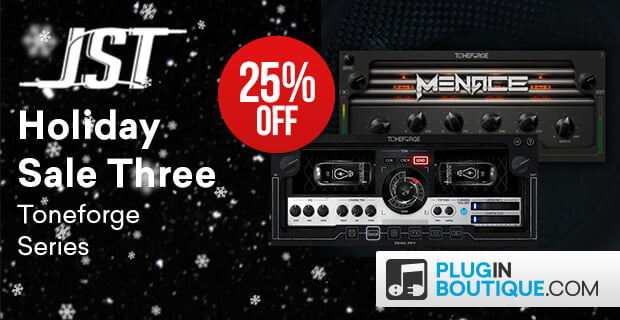 Toneforge, developed by Joey Sturgis, is a series of meticulously crafted virtual guitar and bass rigs designed to take you from direct guitar input to a final-mix guitar tone. Toneforge is guitar tone simplified.
The Toneforge series features the signature guitar tones of Ben Bruce, Menace, Guilty Pleasure, Jason Richardson and Misha Mansoor.
The plugins are available starting at only $51.75 USD. The offer ends December 26th, 2018.
More information: Joey Sturgis Tones