Joué has introduced its new re-Connect MIDI cable, allowing you to send native MIDI Out messages with the Joué controller.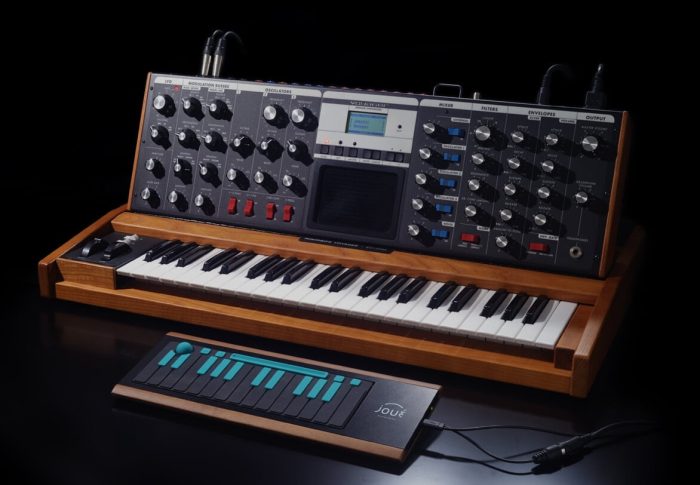 re-Discover your iconic machines thanks to the re-Connect MIDI cable.

No computer, no external box needed. Plug the re-Connect cable to your Joué and it will send native MIDI messages without latency.
re-Connect features
Connectors DIN female, USB-A (power), USB-C (JOUÉ).
Dimensions:

USB-C > MIDI DIN female: 15 cm
USB-C > Power supply: 150 cm

Requires an additional standard MIDI cable.
Power: 5V (Requires an external power supply USB 5V).
Weight: 38 gr.
The cable is available for 39 EUR. Until March 31st you can also get a special bundle of the Joué Board, Grand Clavier and re-Connect for 399 EUR.
More information: Joué