JTones has announced the release of Timecore, a next generation arpeggiator plug-in for Windows.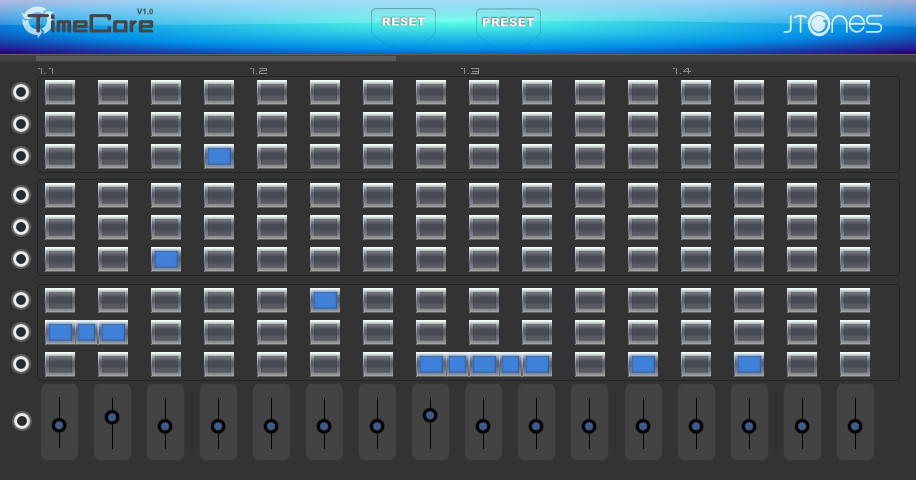 Stuck for ideas? then look no further, Timecore is a Windows VSTi Pattern Arpeggiator that turns chords into midi patterns in realtime. Timecore was built for synthesizers but it can be used with any other VSTi instrument.
Timecore features
32 step arpeggiator capable of creating complex and creative patterns in seconds. Using its matrix of buttons and velocity sliders you can quickly build appealing patterns for your projects.
128 presets in standard fxb format. It is also very easy for users to create and save their own presets for later use. There is a load of creative and useful presets at your finger tips all synced to your host application.
Velocity sliders make it easy to add velocity variations to your custom patterns. Each preset can save its own velocity settings, offset and clock divsion.
Timecore is available to purchase as a VST instrument for Windows PC, priced at $30 USD.
Visit JTones for more information.