Keith McMillen Instruments has launched a Windows version of its K-Mix Editor software and K-Mix USB Audio Driver, bringing Windows compatibility to its K-Mix audio interface and programmable mixer.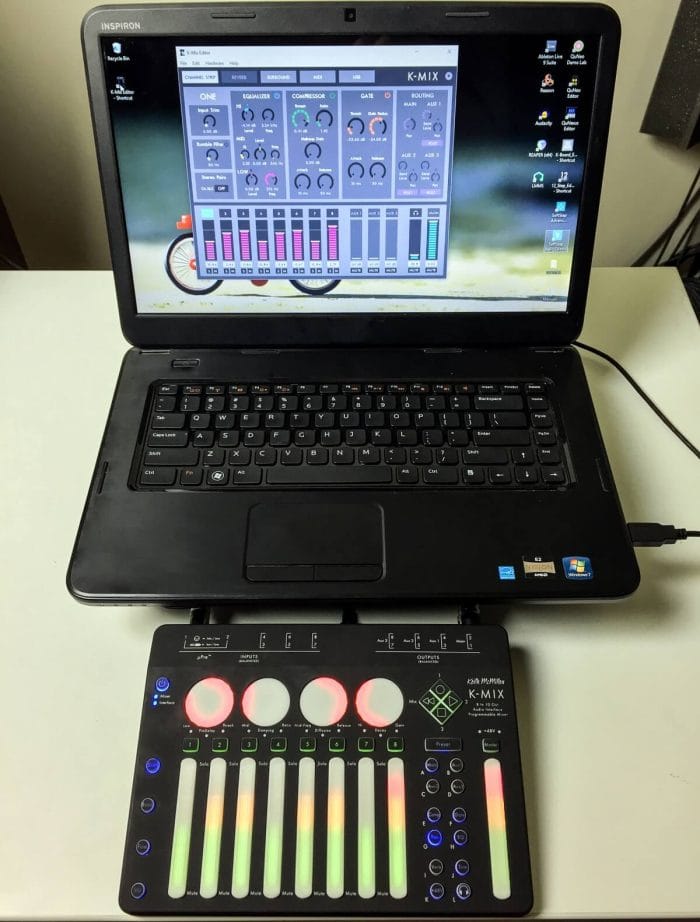 The K-Mix features an 8-in/10-out USB audio interface, a fully programmable mixer with flexible routing and per-channel DSP, and a control surface with ultra-sensitive precision rotaries and faders.
"We're happy to officially announce that we have a version of the K-Mix Editor and drivers available for Windows! We would like to thank Windows users for their patience as we finished this project.

We're excited to be able to offer crossplatform support for Mac OS X, iOS, and, now, Windows to all of our amazing customers — K-MIX for everyone!"

– Keith McMillen, 2016
The K-Mix Editor software for Windows 7, 8, & 10 (64-bit only) and K-Mix USB Audio Driver v1.1.0 are now available for download.
K-Mix is available for purchase for $579 USD.
More information: Keith McMillen Instruments / K-Mix