K-Sounds has announced the release of Organimation, a library of quality tonewheel organ sounds for Montage users.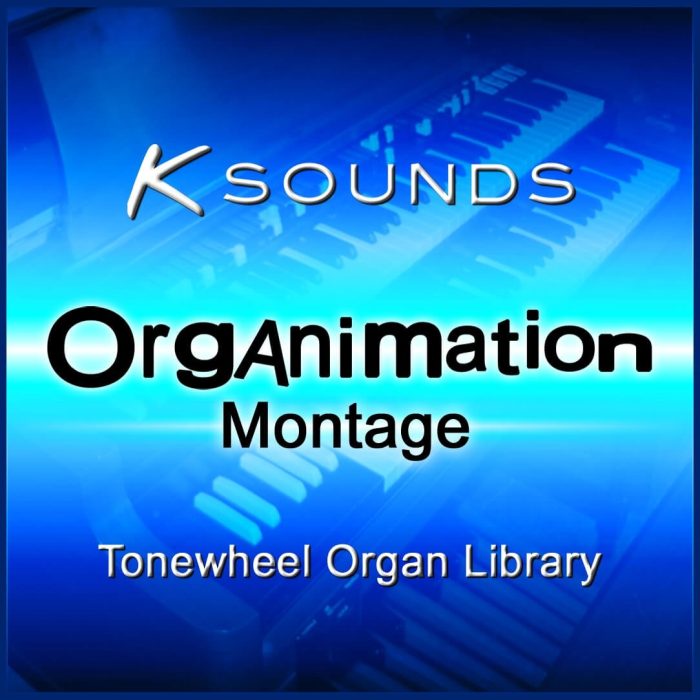 At the heart of Organimation are detailed samples of a vintage tonewheel organ, capturing its signature complexity, key click, and leakage. K-Sounds recreated all nine drawbars, constantly referring to the original so that every drawbar setting sounds authentic. Percussion samples are also provided.

Organimation offers extra-thick rotary speaker effects comparable to dedicated organ keyboards. Many performances also include an adjustable chorus emulation that does not consume polyphony. For songs that need an aggressive tone, several performances feature optional warm overdrive.

40 performances are provided. Most offer drawbar control with up to eight independent drawbars. Users can move the sliders to adjust the drawbars directly, or they can turn the Super Knob to morph between several standard drawbar settings. Most performances also allow users to activate percussion and select the harmonic and decay speed they prefer.

Presets are provided for rock, ballad, jazz, and gospel styles. Users can easily create custom presets by adjusting the knobs, sliders, and scene controls and storing the sound as a new performance.
Organimation for Montage features
40 performances.
220Mb sample data.
14 waveforms.
All 9 drawbars individually provided with authentic foldback. Up to 8-way drawbar control.
2nd and 3rd harmonic percussion samples with fast and slow decay.
Clonewheel quality rotary speaker effects.
Clonewheel quality chorus effect (most performances).
Warm overdrive (select performances).
Optimized for Super Knob use.
Organimation for Montage is available for $50 USD.
More information: K-Sounds / Organimation for Montage