elysia has announced that release of its karacter coloring box.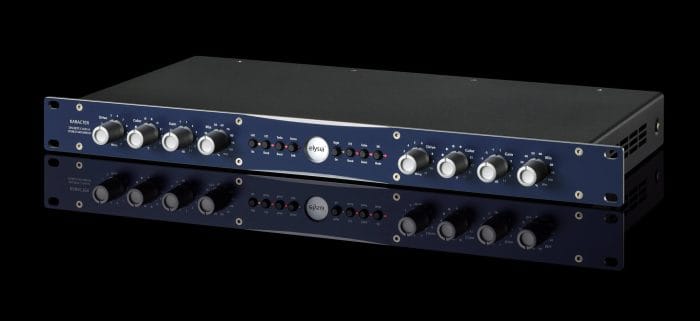 It covers a complete spectrum including mastering-grade saturation, tube-inspired distortion and glorious destruction. Gone are the days when only racks full of outboard gear could achieve these elusive and highly desirable styles of tonal coloration…

This all-in-one solution offers two separate channels which can be set up for dual mono, linked stereo or linked and unlinked M/S operation. Integrated mix stages for parallel signal processing and the unique Color Control add to its remarkable flexibility.

An amazing special feature of the rack version is its CV capability: By feeding external Control Voltages into the karacter you can modulate or recall its Drive and Mix parameter settings. Create the most organic and vivid sounds out of plain and static sources!

The entire unit is designed with discrete class-A topology, so even the most lo-fi sounds will benefit from the karacter's high-end touch. Enhance your tracks or decimate everything – It's a matter of karacter.
karacter is available for purchase for MAP $1,499 USD (MSRP $1,679 USD) / 990 EUR (plus VAT where applicable).