Karoryfer Samples has released 272 Merry Orks and Blackheart, two free sample libraries.
272 Merry Orks is a library of female death metal vocals. It's not intended strictly for metal. There is an SFZ mapping especially for monster voice design for video and games, and pre-drop samples intended for use in EDM.
272 Merry Orks features
All vowels and dipthongs used in the English language with three round robins.
All English consonants with four round robins.
Nine miscellaneous growls (such as "hey" or "argh) with three round robins.
Numbers from zero through ten.
Eight breath samples.
Seventy pre-drop samples recorded at 128 BPM.
Three SFZ mappings.
272 total samples in 44.1 kHz 24-bit WAV format.
43 MB total size.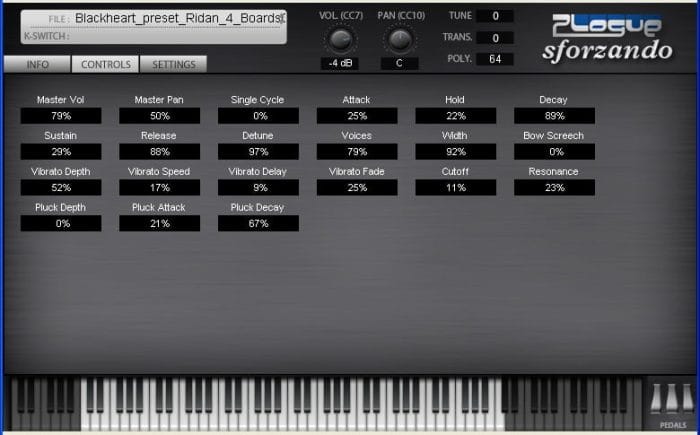 Blackheart contains samples of a cello, treated as oscillators in a simple synthesizer. It's not intended to be a realistic cello library; instead the goal is to create more organic variations of classic subtractive synthesizer sounds. It requires Plogue Sforzando version 1.809 or newer for the controls to function properly.
Blackheart features
Selectable number of unison voices – 1, 3, 5 or 7.
Additional three-voice bow noise oscillator.
Choice of single-cycle or long samples.
Randomized sample playback start points and phase relationships between voices.
All samples looped for infinite sustain.
AHDSR volume envelope.
Detune and width controls.
Vibrato speed, depth, delay and fade.
Low-pass filter with resonance and simple AD envelope.
All controls mapped to MIDI CC.
40 presets including string sounds, basses, pads, plucks, leads and organs.
20 MB total size.
The sample libraries are available for download at no charge.
More information: Karoryfer Samples