Karoryfer Samples has announced the release of Shinyguitar, a free sampled black archtop guitar for Sforzando by Plogue.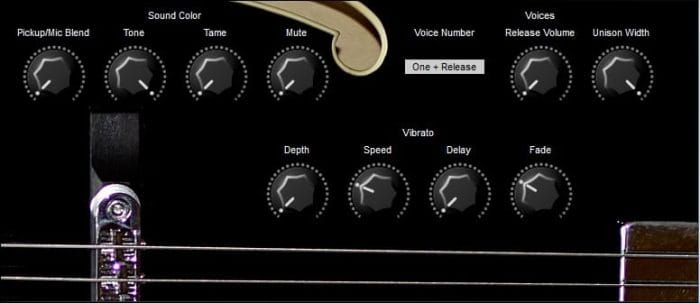 We sampled the notes every minor third, like we usually do, but this time we recorded two channels – one is the direct output from the pickup, and the other is a microphone. So, you can blend the acoustic and electric sounds togeter, and there are also more controls for vibrato, number of voices etc. All notes are sampled with four velocity layers and four round robins. The low E string is also sampled tuned down to C#, and there are also muted plucks and note release noises with five round robins, and percussive samples with four round robins.

Although archtop guitars are usually associated with jazz, the sounds here can actually get quite bright and aggressive if needed, especially with the microphone signal blended in. They're probably not the best samples for death metal (even with that detuned C# sampled), but quite suitable for pop, EDM, hip-hop, funk, indie etc. Or jazz, of course.

The library adds up to 846 24-bit 44.1. kHz WAV samples. The compressed download size is 352 MB (439 MB extracted) and in addition to the samples also includes an SFZ mapping, registration XML and GUI components.
The library is available as a free download for Sforzando 1.822 or higher.
More information: Karoryfer Samples / Shinyguitar