Karofyfer Samples has launched its new drum kit instrument library for Plogue Sforzando: Unruly Drums.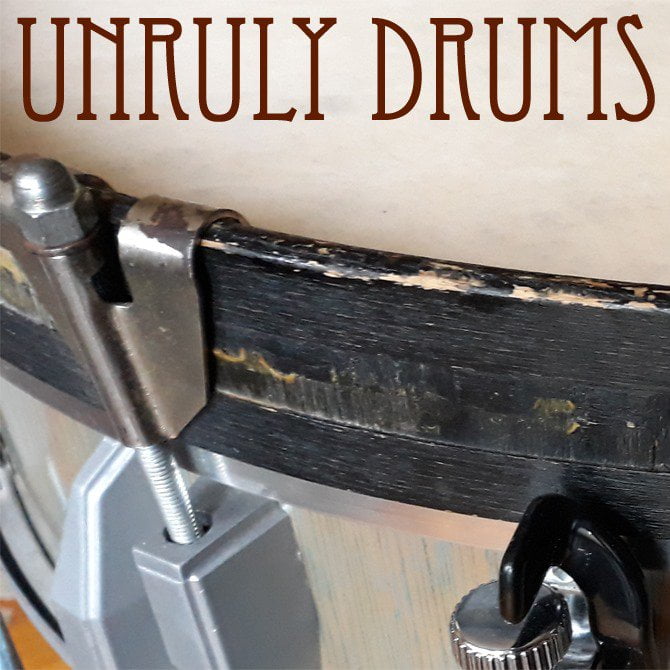 Lots of people sample classic drum kits which make familiar sounds. This is very different. Every drum in this kit is a snare. There's a relatively normal 14" snare, a deep 13" snare converted from a tom, and a giant 22" snare we constructed specifically for the purposes of sampling. Even the kick is a 20" marching band bass drum with two sets of microsnare wires under the reso head. We put this kit together specifically for the purposes of sampling it, starting with making the 22" snare and then looking for pieces to match it.

It's sampled with sticks and brushes, including stirs and flutters on every snare. There's also a hi-hat with six degrees of openness sampled with stick tips, stick shanks and brushes, crash and ride cymbals with multiple articulations, a woodblock, and even noises of sitting down and turning on the stool. It all adds up to over 5600 samples and 2 GB.
Unruly Drums is available for the intro price of $9 USD (regular $39 USD).
It requires Plogue Sforzando version 1.951 or newer (free download). The samples are also included as unlocked WAV files for use in other software/hardware.
More information: Karofyfer Samples