Karoryfer Samples and bigcat instruments have updated the Karoryfer x bigcat cello instrument library to version 2.0.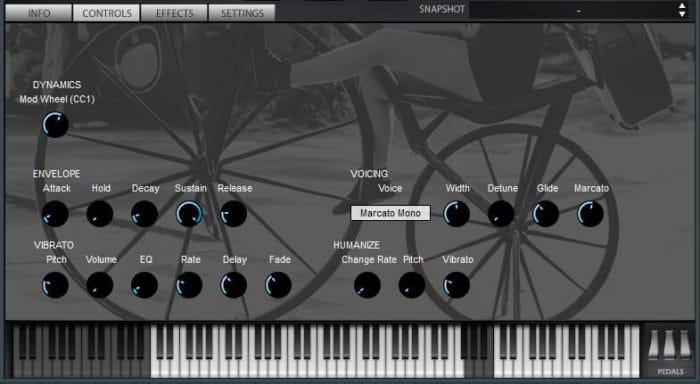 This collaborative release by Karoryfer Lecolds and bigcat instruments is a cello sample library for Plogue sforzando and Native Instruments Kontakt, which is intended to be flexible and easy to use. The recordings are close-miked, recorded without vibrato, and unprocessed, so there's no pre-baked reverb, compression or EQ. You can shape the vibrato and other aspects of the sound using the provided controls and external effects, which makes this cello especially suited to pop, rock or EDM tracks.
Karoryfer has also updated the Meatbass double bass library to version 2.0.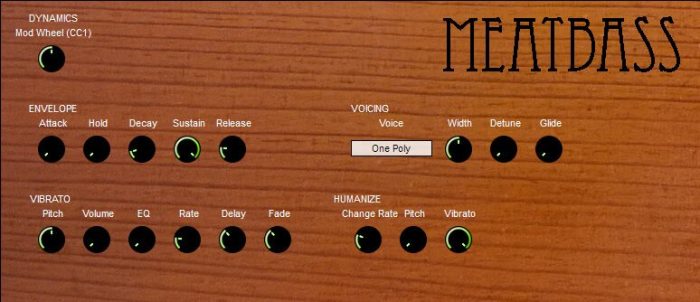 A large and meaty bassist's large and meaty bass recorded with the help of a thin and bony producer. These are samples of a 1958 Otto Rubner acoustic double bass including bowed notes, plucked notes plus various muted plucks and percussive noises.
Changes in Karoryfer x bigcat cello & Meatbass v2.0
GUI for Plogue Sforzando.
Vibrato controls with humanization.
Dynamics of bowed notes can be controlled by either velocity or mod wheel.
Scripted legato and portamento.
Infinite sustain for bowed notes.
AHDSR envelope.
Kontakt version of the Karoryfer x bigcat cello now uses the WIPS Kontakt scripts, which also include humanized vibrato and scripted legato and portamento.
Both libraries are available as a free download.
More information: Karoryfer Samples