Kazrog has announced Recabinet 4, the upcoming new version of the speaker cabinet simulation plugin, which will feature Thermionik.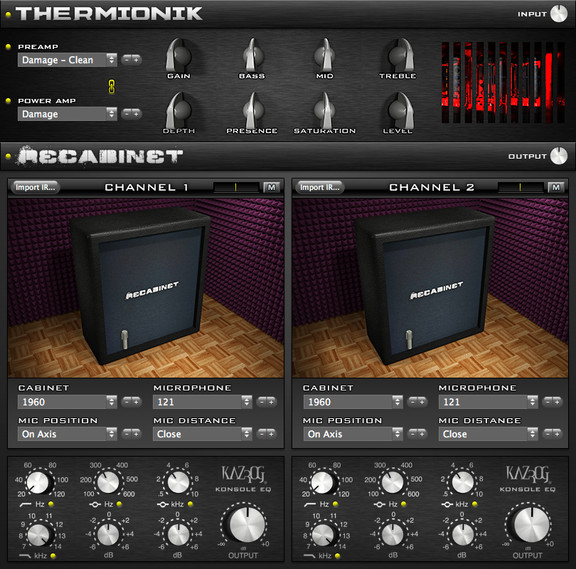 Nearly 4 years after revolutionizing the world of speaker cabinet simulation with Recabinet 3, the innovation expands in Recabinet 4 to include amp modeling with Thermionik. The result of 3 years of R&D, Thermionik represents a quantum leap forward in modeling accuracy, capturing every detailed nuance of the real-world tube amps it models, achieving a level of realism unmatched by even the most sought after dedicated hardware amp modelers – at a fraction of the cost. Thermionik also offers the innovative capability to mix and match preamp and power amp sections from different amps, to create hybrid sounds never before possible.

Included in Thermionik are: Modern Classics v1, which contains models of some of the most popular modern amps, as well Kazrog Essentials v1, which contains some useful original creations. More amp models (including vintage and boutique rarities) will be added to the Thermionik lineup over time, in the form of paid add-on amp packs (free with VIP license.)
Recabinet 4 is available for pre-order for $79.99 USD / $199.99 USD (Recabinet 4 VIP). Recabinet 3 users can preorder the upgrade to Recabinet 4 for $29.99 USD / $99.99 USD (Recabinet 4 VIP Upgrade).
More information: Recabinet