Keith McMillen Instruments has announced the launch of a Kickstarter campaign for its BopPad, an advanced electronic drum pad controller.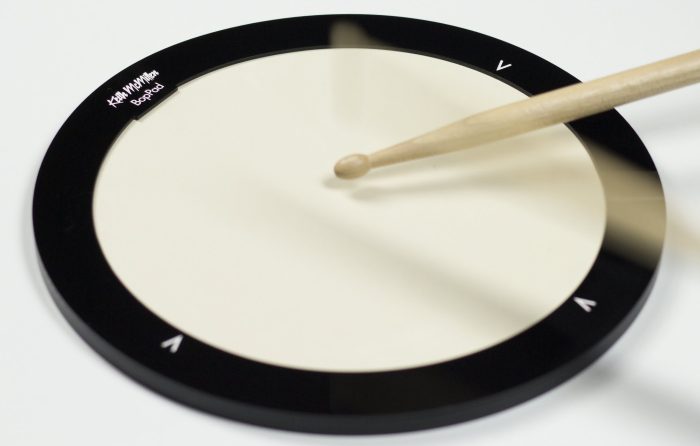 BopPad is the expressive electronic drum pad for drummers, percussionists and producers. BopPad gives you accurate hit detection (2.4 millisecond latency), velocity, continuous radius and pressure. Four independently programmable zones output MIDI notes, velocity, pitch bend, pressure and location CCs.

BopPad has an extremely wide dynamic range and measures strike velocity from the softest hand drumming to the most brutal percussive assault. A robust tuned elastomer surface covers a 10" circle of our patented Smart Sensor Fabric to give you traditional feel and a new dimension of expressivity.

BopPad can also operate as a conventional practice pad with a realistic feel and portable, lightweight design.
The campaign aims to raise $35,000 USD by October 5th, 2016. Pledge rewards include the BopPad at early bird prices.
More information: Keith McMillen Instruments / BopPad