Kilohearts has announced an extension to its Black Friday Sale, offering discounts of up to $200 USD off regular on selected plugin bundles.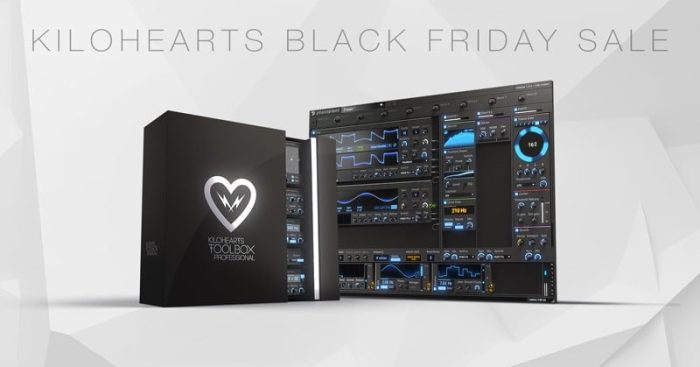 We decided to keep our lowest prices for Toolbox ULTIMATE and Phase Plant + Toolbox PROFESSIONAL bundles until the end of the year.

Any plugins you already own will contribute to further reductions in price, so make sure you log in to check your personalized offer.
Phase Plant + Toolbox Professional is on sale for $199 USD (regular $349 USD). This bundle includes Phase Plant and the entire range of non-premium effects. All effects are available as separate plugins as well as snapins that you can use in any snapin host.
Toolbox Ultimate is only $299 USD (regular $499 USD). This bundle includes all snapin hosts and all Kilohearts effects, including Multipass, kHs ONE, Disperser, Faturator, Carve EQ and Slice EQ.
The offer expires December 31st, 2019.
More information: Kilohearts