Kilohearts has announced it has updated its plugins with new features, improvements & fixes.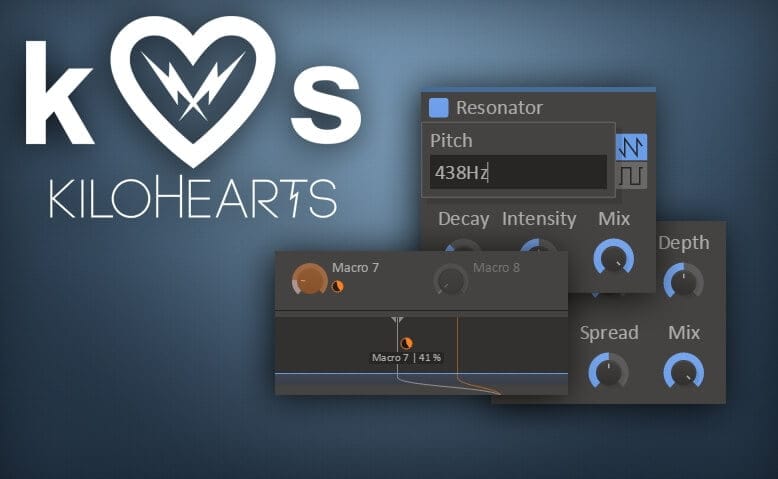 Long overdue, we have finally released a batch of updates for all our plugins! Some are big, some are small, and some are just right.
Changes in kiloHearts plugins
Multipass split modulation — the frequency splits in Multipass are now modulateable. This means you can now make even crazier sounds, or just make nicer preset macros to quickly tweak splits.
Numeric input — All FX plugins now support numeric input on knobs and controls. Just right click anything and write the value you want.
Multipass presets: Animatronix — The winner of the Multipass preset competition, Animatronix, has made a bank with 21 awesome rhythmic and atmospheric presets. They're now included in Factory Presets in the folder aptly named "Animatronix".
Polished knobs.
Bug fixes & tweaks:

kHs ONE now properly kills sound when the DAW resets
Multipass now properly limits the number of modulations per source (14), and the UI doesn't overflow
Some popup menus were unclickable in Reaper, which is now fixed
Multipass now displays a small notification if any snapins in a preset have expired trials
Multipass and Snap Heap now properly tracks if a preset is changed (for the "Discard Changes?" prompt).
Updated versions of the plugins are now available for download.
More information: Kilohearts