Klanghelm has announced the release of major overhauls of its DC8C and DC1A compressor effect plugins.
DC8C 3 now includes GUI resizing, AGC, a proper preset browser, linear phase oversampling filters, optional peak metering, an optional soft clipper at the output and more.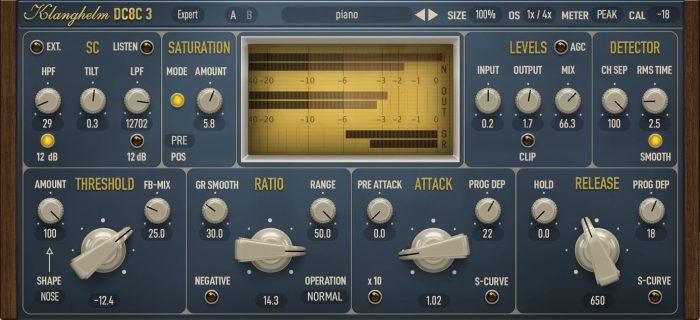 DC8C is one of the most flexible compressors around. While making a lot of different compression styles possible, it's general nature may be described as: clear, smooth, open, distinct.

The main goal while designing DC8C was to get a very clean compressor action without unwanted and often almost inevitable artifacts/distortion. This way you can achieve almost invisible compression for your most demanding mastering sessions, when you want to avoid coloration.
Changes in DC8C
A platform independent preset browser with easy copy/paste/save-as-default.
AB-ing.
GUI-resizing.
Meter can now operate as a peak meter with peak hold indicator, on stereo tracks the peak meter shows both left and right channel information separately.
AGC (automatic gain reduction).
Linear phase oversampling filters.
Overhauled compression algorithms for smoother operation and more natural attack.
and much more…
DC8C for Windows and Mac (VST/AU/AAX) cost 23 EUR. The update is free for existing DC8C users.
The DC1A compressor received a mix control to enable parallel compression. The VU is now switchable between output and gain reduction.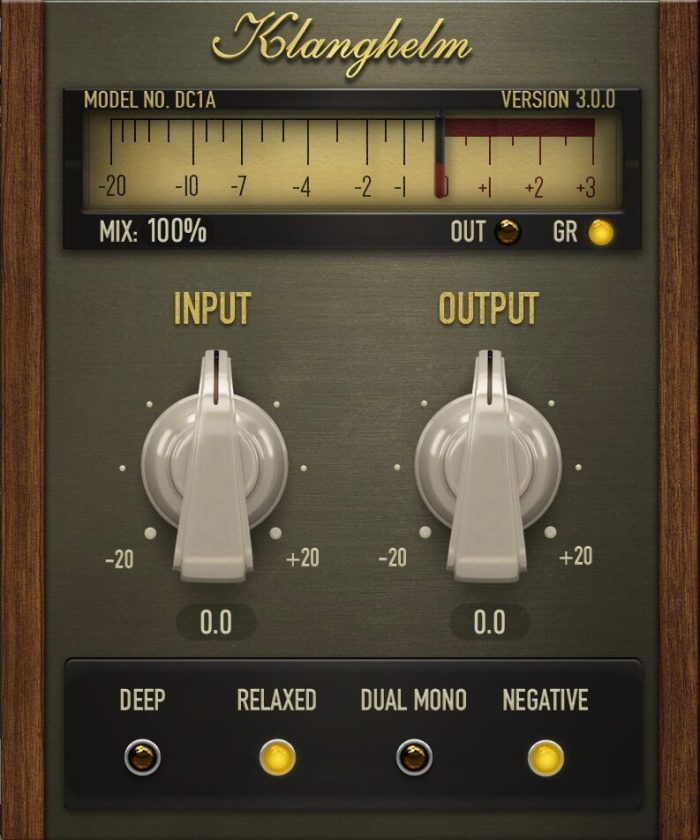 DC1A looks like a one trick pony. But don't get fooled by the lack of additional controls. You may be surprised on how many different material this little thing works.

DC1A has a few tricks up its sleeve: negative (over) compression, parallel (New York style) compression, option to compress left and right channel independently (via the DUAL MONO switch), peak and RMS compression (RELAXED switch on) and DEEP activates a high pass filter to reduce pumping on bass heavy material
DC1A is a free download.
More information: Klanghelm