Klanghelm has released VUMT 2, a major overhaul of the analog style metering effect plugin for Windows and Mac.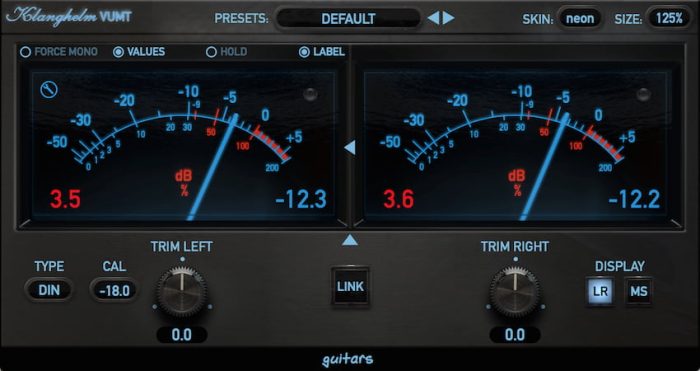 A major VUMT overhaul has been released. The new version includes many improvements and new features, such as RMS-metering, a proper preset browser, GUI resizing, more skins, a meters only mode and more.
VUMT is available for purchase for 14 EUR. The update is free for existing VUMT users.
Klanghelm has also launched VUMT deluxe, offering more metering types (BBC, DIN, Nordic) plus various channel tools.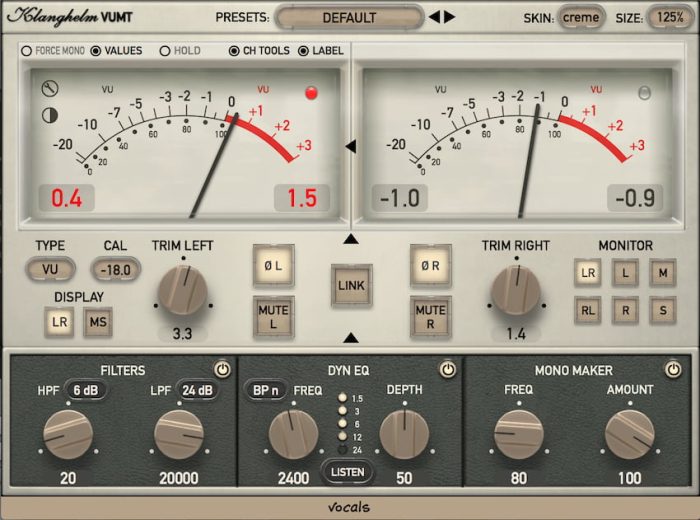 There's also a brand new VUMT deluxe version now, which includes additional features, such as high-pass and low-pass-filters, a mono maker, a single band dynamics eq, a monitor section, more meter types, mute and polarity reverse options and more.
VUMT deluxe costs 22 EUR. Users of VUMT 1.x and users of the standard VUMT 2.x can upgrade to VUMT deluxe, by logging in to their account in the user area and use the PayPal button in their account to get the upgrade for 10 EUR.