Klevgränd Produktion has announced the release of Svep, a modulation plug-in for iOS.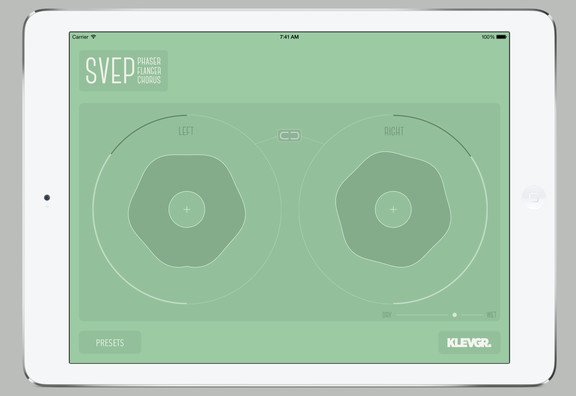 Svep offers two separate modulation effects on each channel. By tweaking the parameters the user can achieve phaser, flanger, and chorus effects and everything between.

The one-screen design is designed to be intuitive and encourage the user to be creative. Svep for iPad supports Audiobus 2 (including state saving) and Inter App Audio (IAA).
Svep features
Inter App Audio (IAA) compatible. Works fine with Garageband and other IAA compatible hosts.
Supports Audiobus 2 including state saving.
Load / Save presets.
Remembers IAA hosts (will automatically load last used settings when a host connects).
Low cpu usage.
Simple but yet powerful user interface.
Svep is available for purchase for $1.99 USD.
More information: Klevgränd Produktion / Svep