Klevgränd has launched an Easter Sale, offering a 40% discount on its algorithmic reverb and DAW LP vinyl player simulation for the next few days.
Kleverb is a high quality algorithmic reverb effect.
An intuitive UI combined with a carefully calibrated network of filters and delays makes this a powerful effect useful in any context; all from acoustic jazz to EDM.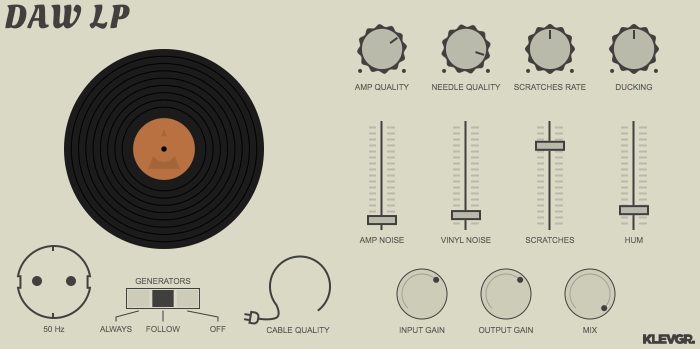 DAW LP simulates various artifacts associated with vinyl – all the way from the vinyl record surface, to the output cable of the RIAA amplifier.
Tune in anything from an old 78s player to a modern HiFi sound. Set the level of hum, scratches & noise along with the quality of amp, needle & cable. Fine-tune using the in, out & mix level.
Use coupon code EASTER19 at checkout to get the discount. Kleverb and DAW LP for iOS are also on sale (discounts already applied).
The offer expires April 23rd, 2019.
More information: Klevgränd