Klevgränd Produktion has announced the release of Gaffel, a synchronized band splitter audio effect plugin for Windows and Mac.

Gaffel is a tool that splits audio into different frequency bands. Use it on multiple channels to create multiband effect(s) out of any installed plug-in!

Frequency parameters are globally synchronized between different instances of the plug in if they're set to the same group, which makes it really convenient to work with in any DAW.
Gaffel features
Linkwitz-Riley cross over filter algorithm.
Frequency parameters are synchronised globally between instances.
Supports up to 8 different groups.
Audio Units version, compatible with most Mac OS X DAW's.
VST version, compatible with most Mac & Windows DAW's.
System requirements: Mac OS X 10.7+ / Windows 7+ with SP1 or higher.
Gaffel is available at 50% off until April 10th, priced at $29.99 USD.
Also released is the Wizibel music visualizer app for iPhone and iPad.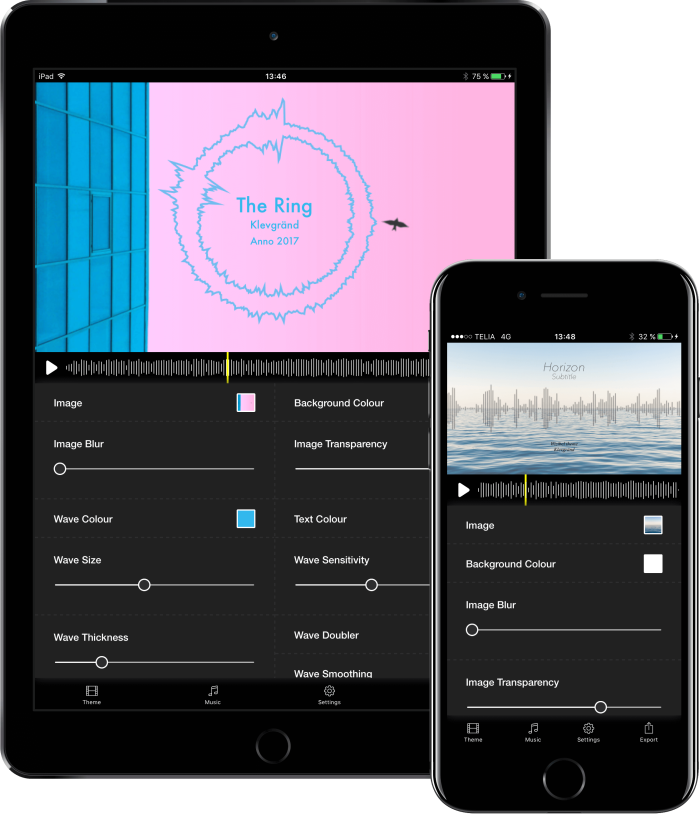 Wizibel lets you create music videos in a flash! If you are a musician and don't have the time to create an advanced music video for your song, this app is right up your alley. Just import your song, tweak some parameters and export a high quality video to be shared.

Wizibel comes with six themes (more coming), each theme with a set of tweakable parameters for customization – like text strings, sizes, colours, images and how audio waveforms/audio visualizations should react to the music.
Wizibel is available for the introductory price of $3.99 USD until April 10th (50% off regular).
More information: Klevgränd Produktion