Klysoft has released ITVL, a semi generative step sequencer for Windows and Mac.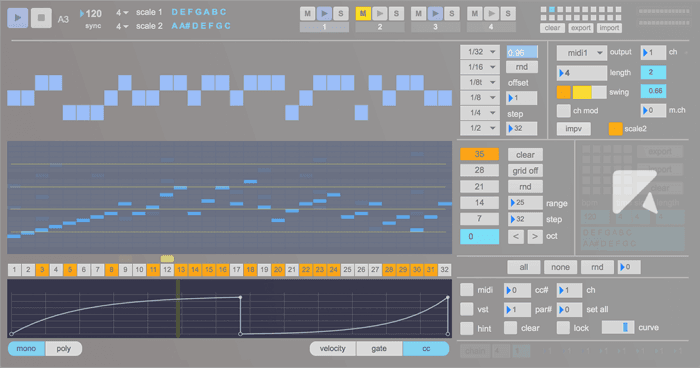 ITVL is a generative sequencer packed into a classic step sequencer; designed for making organic melodies. ITVL is designed to be transparent and allow the user to decide when the next step will be triggered and what note will be played.

ITVL is a standalone app. A user can use it to host 2 VST instrument plug-ins, sequence hardware, or work with a DAW and record everything with MIDI.
ITVL features
32-Step next generation dynamic sequencer.
4 Independent linkable tracks.
4 Separate MIDI out.
2 Customizable scales.
1 Chromatic scale.
Each track has a mono mode and poly mode.
Add variation to the pattern automatically.
Split pattern and send to different MIDI channels.
MIDI control & sync.
Standalone / host 2 VST plug-ins.
ITVL is available for purchase for the introductory price of $39.99 USD. A demo version is available for download.