Klysoft has released an update to its ITVL semi generative step sequencer for Windows and Mac.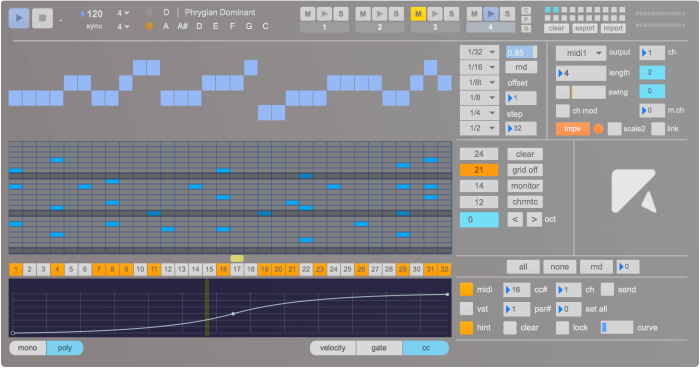 ITVL (Interval) is a new kind of generative sequencer packed into a classic step sequencer, we call it semi generative. It is easy and intuitive to use and at the same time, it will surprise you.

You can use ITVL to host 2 VST plug-ins as standalone, sequence external hardware, or work with DAW and record everything down to MIDI.
Changes in ITVL v1.5.0
Flex Scale 2.0 — Instead of typing each note, scales now can be chosen from drop down menu. The custom scale is still here, you can choose each note from drop down menu. The preset scale and custom scale can be switched on the fly.
New login system with web account integration — No need to look for user id and serial#, you can manage your username and password online at any time.
Key commands offer more control & more fun — Control and modulate ITVL using your computer keyboard.
Now supports Windows 32-bit
Improved midi sync.
ITVL is available for purchase for $49.99 USD. The update is free, all existing users should have received an email regarding Klysoft's new website and the update.
More information: Klysoft