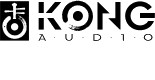 Kong Audio has announced Chinee Orchestra SE, a collection of 27 Chinese instruments, plus one set of Chinese percussion.
The Standard Edition is a streamlined version of Chinee Orchestra Full Edition, with a much smaller size and a more affordable pricetag.

"The result is satisfying," says DongSheng Shan, CEO of Kong Audio, "even though it seems like a simple library, it actually is gorgeously expressive, thanks to the use of QIN engine's Extenders."

Shan says Kong Audio's design philosophy has always been to keep the size down and make the instruments as slick as possible, while keeping it expressive. This old school approach is especially manifested in the creation of Chinee Orchestra SE.

"What is interesting is that a simplified instrument actually sounds more closer to being an ideal instrument. So we believe even the professionals may prefer to use this Standard Edition than the Full Edition sometimes," says Shan.
Chinee Orchestra SE is scheduled to be released in February, 2014.
More information: Kong Audio