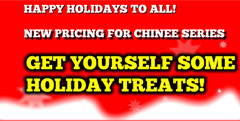 Kong Audio has announced a price change for its Chinee Series virtual instruments.
Kong Audio, the soundware company specialize in sampled-based classical Chinese instruments, have changed the pricing of most of the Chinee Series line, in order to accommodate the price tag of the upcoming Chinee Orchestra boxset, effective immediately. Most instruments are now cheaper and more affordable.

A pre-sale license of ChineeErhu II Advance Copy has just been given away to every customer who has purchased ChineeErhu prior to this new price change.
More information: Kong Audio