Kontakt Hub has announced Quarantine, an advanced alien sound creator for modern, science fiction sound design needs.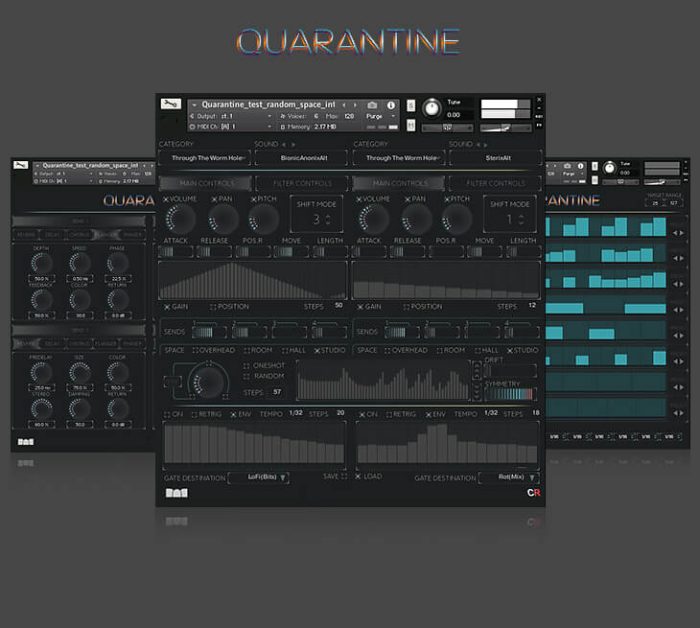 The instrument comes with an innovative and unique sequencing arpeggiator that allows you to create interesting phrases with ease.
Quarantine uses our AGRA Engine (Advanced Grain Recombination Architecture) that provides you with a new approach to generating, combining and manipulating sounds,

Quarantine contains an atmospheric, restless, disturbed and unusual set of sounds created by acclaimed sound designer Glitchmachines.
Quarantine features
An incredible selection of source sounds designed for futuristic sound design.
Advanced granular manipulation engine with deep control.
Dual source architecture for blending and manipulating sounds.
Independent gates for each voice.
Shift Mode controls for adding pitched overtones to source sounds.
4 send level controls with 5 selectable effects per send.
MIX control acts as a Macro assign knob.
Attack, Release, Position, Movement and Length controls for individual grains.
3 Filters with LFO Speed and Depth.
Unique 8 lane sequencer to sequence each held note independently.
Randomisation control.
Save and Load patterns for each gate and sequencer.
95 Snapshots.
Quarantine for Kontakt 5.8.1 or higher (full version) is on sale for an introductory price of £19.25 GBP (regular £27.50 GBP). Prices ex. VAT where applicable.
More information: Kontakt Hub