Korg has announced the iPolysix, a polyphonic synthesizer studio for the iPad mini and iPad.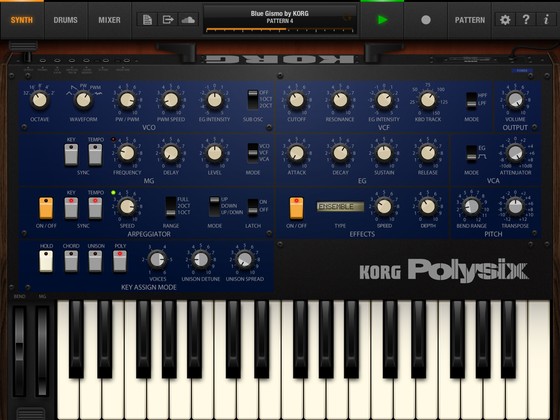 iPolysix is an analog polyphonic synthesizer that's been carefully designed to take full advantage of the 7.9-inch display of the new iPad mini as well as the iPad.

Bringing together a sequencer, drum machine, and even a mixer, it transforms your iPad or iPad mini into the ultimate analog synth studio. Pack an amazing set of early-'80s analog equipment into your iPad, and time-travel back to the dawn of polyphonic synthesizers!
iPolysix features
The world-wide best-selling Polysix polyphonic synthesizer, fully replicated on your iPad.
Use the newly developed Polyseq polyphonic step sequencer to control the Polysix.
A music production environment including two Polysix units, a drum machine, and a mixer.
Dual Kaoss Pads with chordal support make it easy for anyone to play analog synth sounds.
Polyshare powered by SoundCloud lets you publish, share, and remix songs with iPolysix users.
The iPolysix app is available to purchase for the introductory price of $14.99 USD (50% off regular) until December 31th, 2012.