Kriminal has announced the release of a Drum Expansion Kit for the Caustic 2 music making app for Android by Single Cell Software.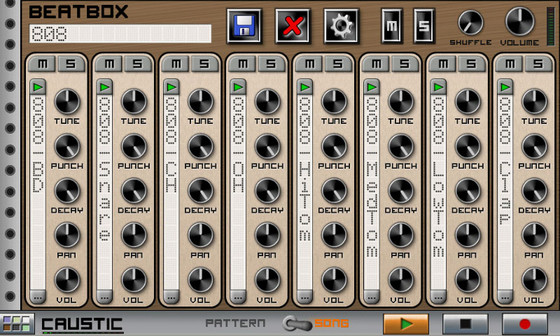 Caustic 2 expansion features
11 BeatBox drumkits (.wav) with presets (.beatbox).
Kits include Acoustic, Chakra, Degraded, Ethnic, Glitch, Jazz, Killer, Psy, Stretched, Techno and Urban.
The expansion is available to purchase for £1.99 GPB.
Visit Kriminal for more information.