Kriminal, who helped in the development of the first Karnage synth by Krakli, has released a number of plugins over the past few weeks.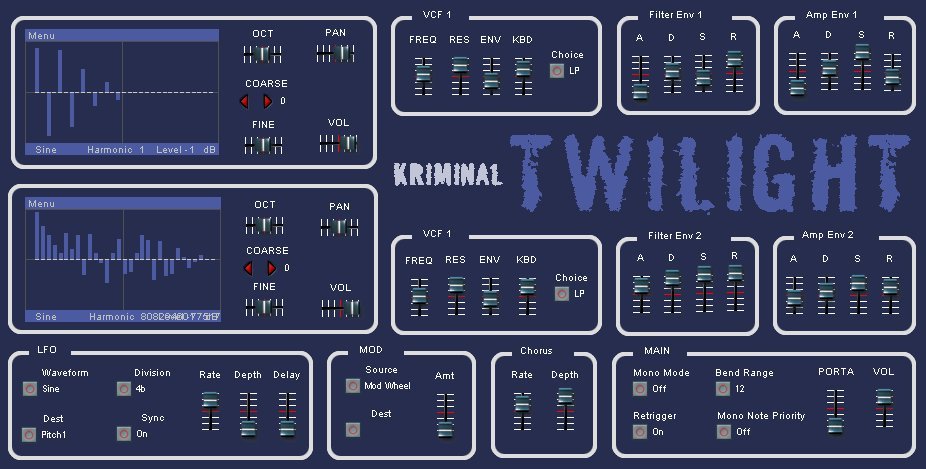 The latest synth is TWILIGHT, a freeware synth featuring 2 OSC's (EVM LightWave), each with its own filter, filter envelope and amp envelope. It also has MOD and Chorus, and LFO controls. According to Kriminal it's good for delicate/digital/metalic sounds.
Kriminal also released:
DANTE, a 2 OSC poly synth
KRM-101, a simple synth capable of some cool bass/lead sounds (based on the 80's Roland SH-101)
NIETZSCHE, a basic synth using 2 Unison OSC's and a Sub OSC
SARTRE XT, a 2 OSC synth where each VCO can produce 6 diff waveforms similatneously
VOLTAIRE, a simple 1 OSC (saw/sq) monosynth for making old school acid basslines
PULSE80R, a 8 OSC synth with pulse waves only
KOMBAT, a synth suitable for bass and lead sounds
CZAR, a Phase Distortion synth
KRM-SFP, a simple Soundfont Player
All these plug-ins are made with SynthEdit. They can be downloaded from Kara-Moon.