KRK Systems has recently changed its website destination to a more fitting and easier to remember URL address: KRKmusic.com.
Although the website is getting a makeover, KRK Systems remains the brand's name as it carries a legacy of 35 years of celebrated music and audio productions. With this new URL and additional updates to the site, customers can learn about and shop for all KRK products in one place.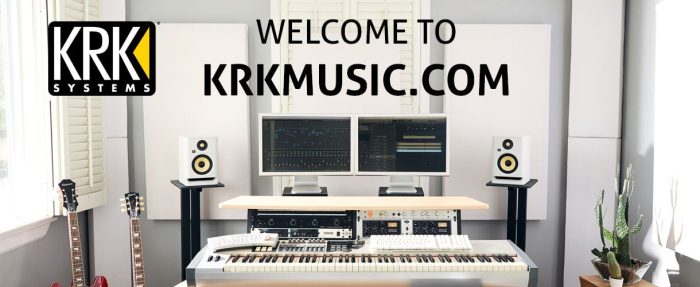 This year, as KRK Systems celebrates its 35th anniversary, the company is honing in on its motto, "Behind Great Music." From countless hit music productions to innumerable sound for film projects, the company continually goes the distance to deliver world-class gear to music creators and audio professionals across the globe.
The brand is driven by a sincere passion of supporting producers and engineers of all levels and genres, helping turn their creative dreams into reality with easily accessible, high-quality solutions. With the launch of KRKMusic.com, the company has also incorporated an ecommerce feature to purchase products directly from the website.
"KRKMusic.com speaks more clearly to our brand's message, and we are excited to announce this change," says Craig Hockenberry, Senior Product Development Manager, Gibson Pro Audio. "At KRK Systems, we take design, development and performance very seriously. If it's not right, it's not going into the market; this is the dedication we pour into every product, which we know has gained our customers' trust."
KRK Systems was founded on a "design-first" mentality, which has helped the company become an industry leader in a highly specialized market.
"Changing the design and location of the KRK website represents a commitment and passion for putting music creativity above all," states Jimmy R. Landry, Director of Marketing, Gibson Pro Audio. "As a leading global studio monitor brand, we're constantly in sync with music creators on all levels, in every genre. Every product we make is one that musicians, producers, mixers and creators can rely on and put their complete faith in."
More information: KRK Systems