Kuassa is celebrating its anniversary with a limited time sale on its effect plugins for Windows and Mac.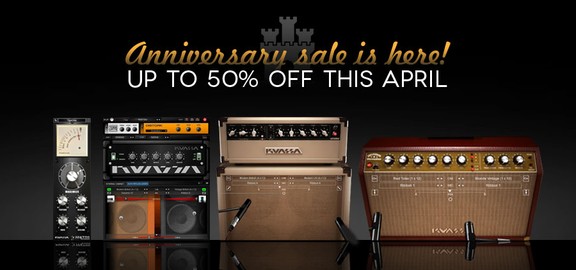 To celebrate Kuassa's 3rd anniversary, enjoy our special pricing for the month of April 2013
Kuassa Anniversary Sale
Amplifikation One now $24.97, 50% off regular $49.95 USD.
Kratos Maximizer now $41.97, 40% off regular $69.95 USD.
Amplifikation Creme now $23.80, 30% off regular $34 USD.
Amplifikation Vermilion now $27.30, 30% off regular $39 USD.
The sale ends April 30th, 2013.
More information: Kuassa