Kwonky Instruments has announced the release of the first title in a new Frictions series of instrument libraries for Native Instruments Kontakt.
Traction brings the sounds of amplified friction microsounds energizing comb filters.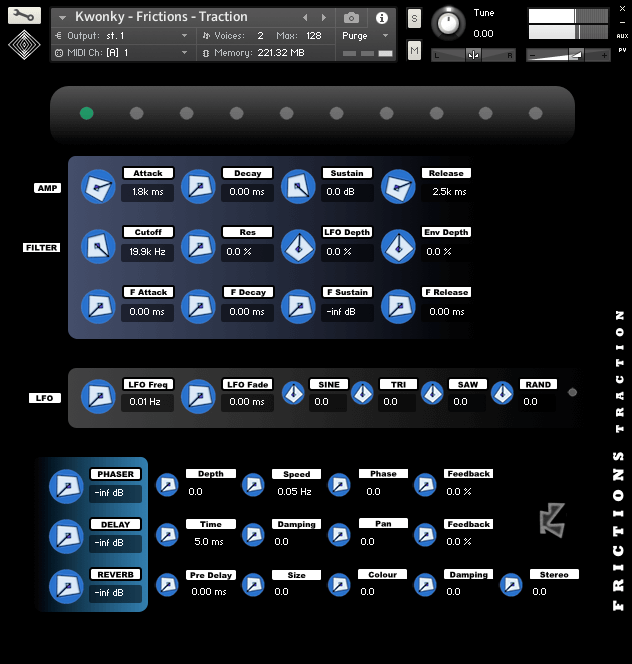 The Frictions collection creates varied organic synthy sounding tones, from expressive percussive hits to pads and drones. The original sample set uses close-miked amplified friction sounds (derived from paper, magazine pages, and human fingers) which excite comb filters and are transformed.
Traction is a free download for the full version of Kontakt. You will need to sign up to the Kwonky mailing list to get the download.
The full collection will include five instruments: Resonate, Fixate, Dronulate, Protract and Traction. It is to be released on September 21st, 2019 and you can preorder the full collection at a 23% discount.
More information: Kwonky Instruments