Kymatica has launched Sector, a stochastic sample slice sequencer for iPad.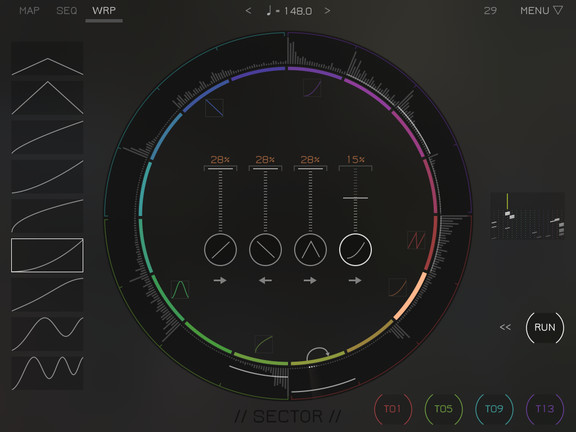 Slice and sequence your loops with a network of markov-chain connections. Introduce order with the probability-based coin-flipping pattern sequencer. Bend time with warp functions for glitches and modulations. Tweak and trigger in real time performance. Get anything between rigid control and random chaos.
Sector v0.9 features
High quality 32-bit audio engine.
Stream audio to other apps in Audiobus or Inter-App Audio.
Import samples and loops from AudioShare or using "Open in" from other apps.
The next update will feature MIDI clock sync and in-app recording and exporting of loops.
Sector for iPad is available to purchase for $6.99 USD.