L-Day Synths has launched a new free synthesizer instrument for Windows.
Lazerwave is a triangle wave based waveshaping polyphonic synthesizer instrument that offers a spacey touch.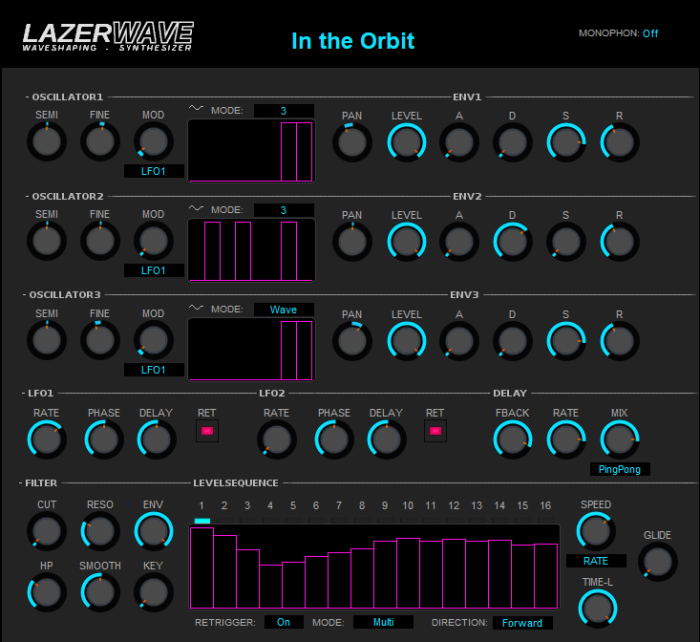 features
8 voice polyphonic synthesizer.
3 oscillators with shapeable triangle wave.
3 ADSR envelopes.
2 LFOs, separately routable.
1 lowpass filter with resonance and a step sequencer in two timing modes (host-synced/free rate) for the cutoff frequency.
1 delay effect in mono/stereo/pingpong mode.
Output amplitude is toggled with the velocity.
Lazerwave is available as a pay-what-you-like (including free) download as a 32-bit VST plugin for Windows.
More information: L-Day Synths