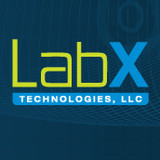 Lab X Technologies has announced it has issued a production license to Avid for use of its MADI (Multichannel Audio Digital Interface) IP for the company's MADIX™ Module.
The MADI interface allows professional audio, video, live and broadcast technology manufacturers to develop products with flexible I/O interfaces, with minimal modifications to host interface codes.

"Avid customers will be benefitting from our connectivity experience and developed IP with our MADI IP license," stated Lee Minich, president, Lab X. "Our MADI connectivity, AVB audio platform and other connectivity IP solutions are further enabling the applications of our leading manufacturer licensees such as Avid."

Using Fiber and Coaxial connections, MADI interfaces with up to 64 channels of digital audio in both directions. With a Field Programmable Gate Array (FPGA) core, the MADIX's electrical and mechanical interface is compatible with all Lab X MIX network I/O modules.

"Our VENUE customers demand high reliability and standards-based connectivity for their critical live applications," said David Gibbons, VP of live sound, Avid. "Lab X's FPGA-based solution is cost-effective, highly interoperable and allows us to implement the technology quickly. We've successfully partnered with Lab X several times, so we immediately turned to them to help us deliver this.
Visit Lab X Technologies for more information.