The last few Easter sales are coming to an end, so make sure to grab a good deal before the time is up.
Until this Sunday, you can pick up hundreds of sample packs at 50% off at the Loopmasters Easter Sale, and grab the following Golden Egg deals at a huge 90% discount:
Luftrum is offering a 25% discount storewide, including synth presets packs for u-he Diva & Zebra, Omnipshere and many more, the Lunaris Pads Instrument for Kontakt Player, as well as a new ReFill for Grain, the granular synthesizer in Propellerhead Reason 10. Just use coupon code easterdiscount at checkout. This offer also expires this Sunday, April 8th.
You can still save 35% off everything at the Audio Damage shop until Sunday as well. Use coupon code EASTERPIG at checkout.
Applied Acoustics Systems just sent out a reminder that the Latin Vibes introductory promotion ends in a few days, on April 10th, 2018. The bundle of the Strum-GS 2 plugin and the Latin Vibes and Pop Rocks expansions is only $114 USD, or if you already have Strum GS-2 you can grab the Latin Vibes pack for just $19 USD (50% off regular).
Make sure to check Plugin Boutique for some great Easter sales on plugins from BeatSkillz, Kilohearts, Vengeance Sound, Garritan, and lots more. Plugin Boutique offers Virtual Cash and Rewards+ tokens on sales, which you can use to get even more discounts in its store.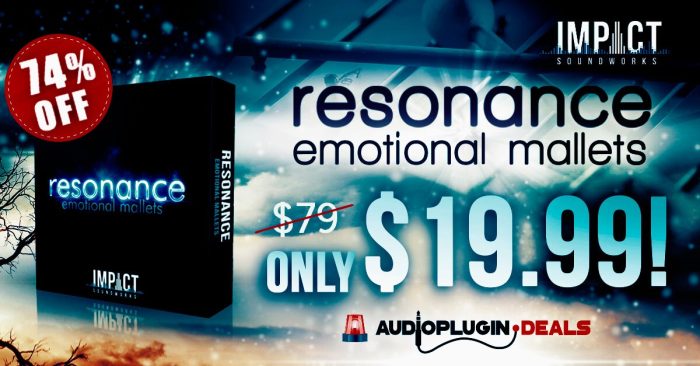 Not specifically related to Easter, but expiring soon too are the sales on Impact Soundworks Resonance Emotional Mallets at Audio Plugin Deals (just $19.99 USD!) and VST Buzz's offer on the Klavier Bundle by Audio Imperia, a bundle of two piano instrument for Kontakt at 70% off.
For more great bargains visit the Deals, Deals, Deals list!