Les Productions Zvon has released Memory Collection 09 – Sounds from Christmas past / Winter Holidays, a sample pack featuring a collection of samples taken from recordings of Public Domain TV shows and ads from the '50s and '60s.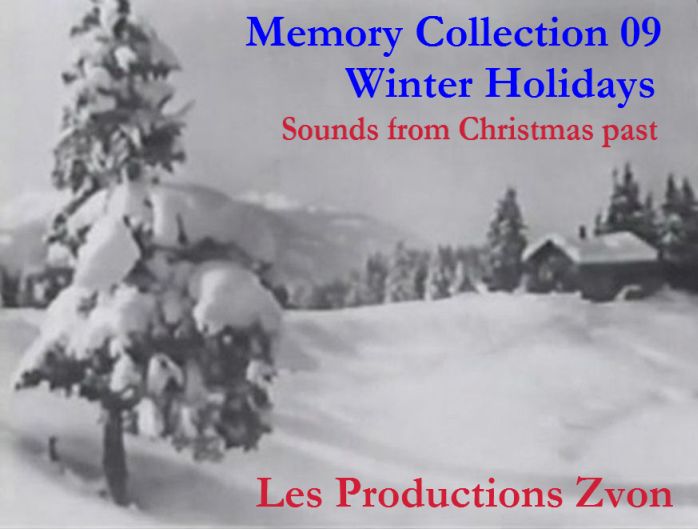 The samples in this collection are taken from 15 Public Domain TV shows and 29 ads (including 14 toy ads) from the 50's and 60's. Most of TV shows are Christmas or New Year's Eve specials but two were regular episodes. I chose the name Memory Collection because by definition works in the Public Domain are from the past, a past often not very distant but sadly also often forgotten or ignored.

These shows are old and the sound quality is often not great and they're noisy too. The samples include voice/spoken word/dialogs, sfx, music and other stuff.
All 1,305 samples in the 589 MB pack were carefully cleaned and restored while preserving their original sonic character.
The sample pack is on sale for $3.50 USD (regular $7 USD). All other packs are also 50% off during a Winter Sale.
More information: Les Productions Zvon