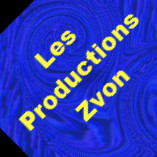 Les Productions Zvon has announced the IYTTIW sample library is now available as donationware.
IYTTIW stands for "If You Think This Is Weird". It is a very unique set based on original trumpet samples. Its diminutive size packs a big sound. Perfect on its own or for doubling other sounds. 551 samples for a small size of 15.7 MB.

I played and recorded some trumpet and made samples from the performance. Then I processed the samples to alter their timbral and spectral quality. In some of them you can still hear the trumpet and in others you could not guess their origin.

What really makes these sounds unique is the fact that even when they do sound synthesized, they retain the pitch modulations of the original trumpet performance which would be impossible to reproduce with a standard synthesizer.
The IYTTIW sample library is now available as donationware in the following formats: wav, sfz (41 instruments), Native Instruments Kontakt 3.5 or higher, Wusikstation 5.8 or higher (sfz + 90 presets).
More information: Les Productions Zvon / IYTTIW