LFO Store has released the Korg Wavestation Extended soundset, a collection of 50 presets by Chronos for the Korg Wavestation EX series of synthesizers.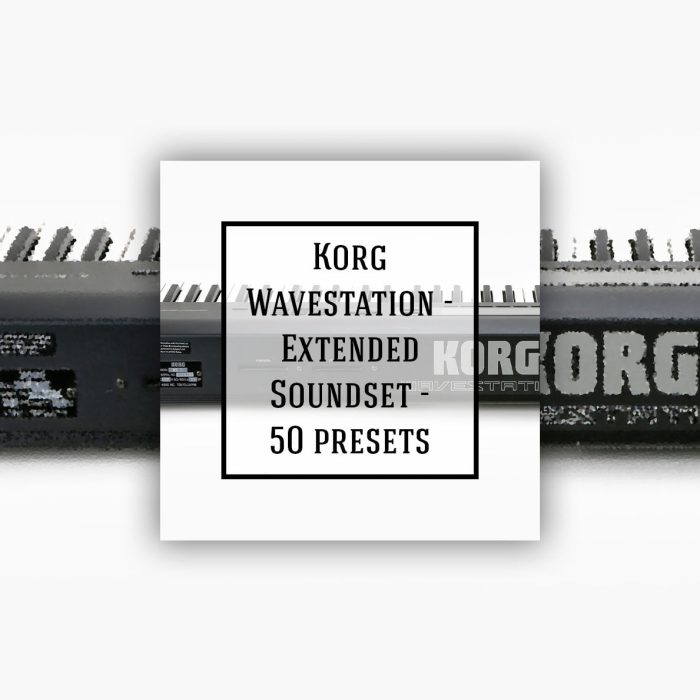 After 2 years with successful "Best Pads & Drones" soundset Chronos is back with part 2 – even more deep & versatile! Using capabilities of WS EX Series with new wavetables, aftertouch & great onboard fx.

The "Extended" soundset – contains 50 custom made atmospheric pad/drone/string/evolving sounds/pluck/lead sounds for Korg Wavestation.

It's the first time you can get so many usefull atmospheric sounds for your production collected in one soundset. WS is One of the best machines for deep ambient atmospheres & drones. Supper lush sound & waves + vector synthesis – giving great possibilities.
The pack includes:
Atmospheric pads dedicated to our solar system and planets.
Great layered film score piano and strings presets.
Powerful distorted leads and retrowave silk plucks.
Powerful strings,brasses with authentic cyberpunk spirit.
Nick's beautiful and most powerful "CS-80 Intro" preset.
The pack is available for $25 USD. It is compatible with Wavestation A/D, SR, and the VST version from the Korg Legacy Collection (not compatible with original Wavestation Mark 1).
More information: LFO Store