LFO Store has announced the release of the Modular Setup soundset by Anton Anru, a collection of 35 advanced patches for the Neutron analog monosynth by Behringer.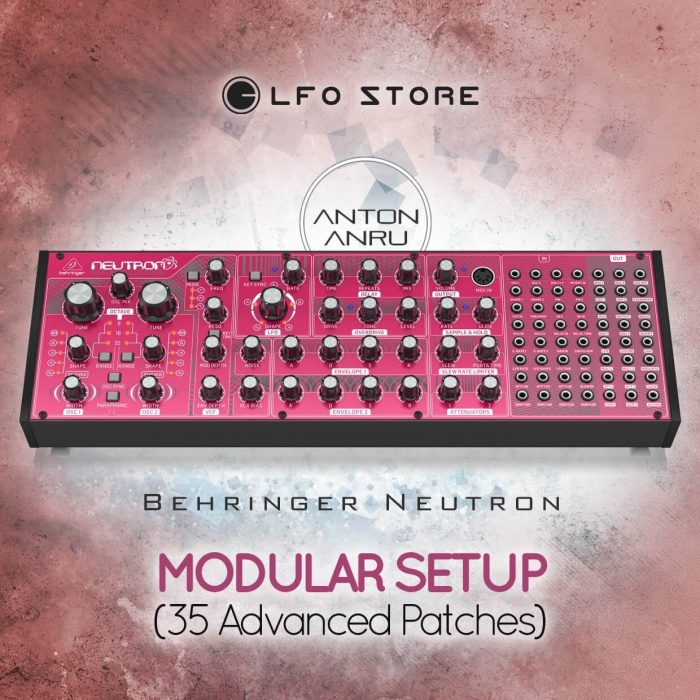 Neutron is one of the most interesting semi-modular synths nowadays. The amount of blocks and the size of the patchbay give huge opportunities for sound designers. Moreover, Neutron sounds absolutely amazing, it gives a wide range of colors: from soft and mild to crazy and distorted tones.

All these facts inspired me to make a soundset for the synth, 35 Advanced Patches that include:

10 Basses
10 Leads
10 plucks
5 Drones

By «advanced» I mean that I wasn't interested in making basic patches, I planned to explore the depth of the synth and its patchbay and try to get the most exciting results.

The patches can be used in various genres: Techno, House, Progressive, Deep, Breakbeat, Electro, Trance, Minimal, Ambient, Noise, Industrial, IDM, Dubstep, Downtempo, Hardstyle, and others.
The soundset is available for $15 USD.
More information: LFO Store