LFO Store has announced the release of Planet JV, a soundset by Nick Klimenko and Kirill Polikashin featuring a collection of 128 presets for the Roland JV-1080 synthesizer, which was first produced 25 years ago.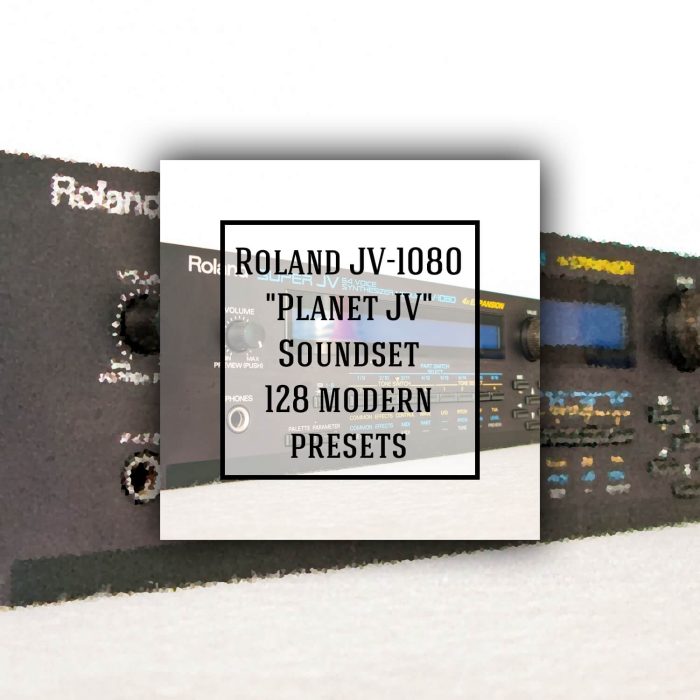 Back to 1994 JV was one of the most powerful digital modules with its flexible engine & beautiful sound combined with great set of effects & drums.

Why its so cool? Cause besides pianos, bells, cowbells & cheesy accordions, GM applause and Bang! presets – its capable to create great analog sounds, deepest ambient textures, great moving sequences.

Its like a hardware "Omnisphere" synth with huge effort.
The collection includes:
Vintage analog-like basses & modern digital wavetable.
Vintage & modern leads (yes, Klaus Schulze spirit also there).
Deepest ambient pads, space drones & tonal soundscapes.
Modern sequences you never heard or seen before on JV.
Beautiful bells, plucks & rhythmic structures.
Fxs with modular approach.
Great emulations of classic legends: Moog, Jupiter, JX-series, CS & others.
The soundset is available for $25 USD.
More information: LFO Store