LiquidSonics has released version 1.1 of Mobile Convolution, a reverb effect app for iOS.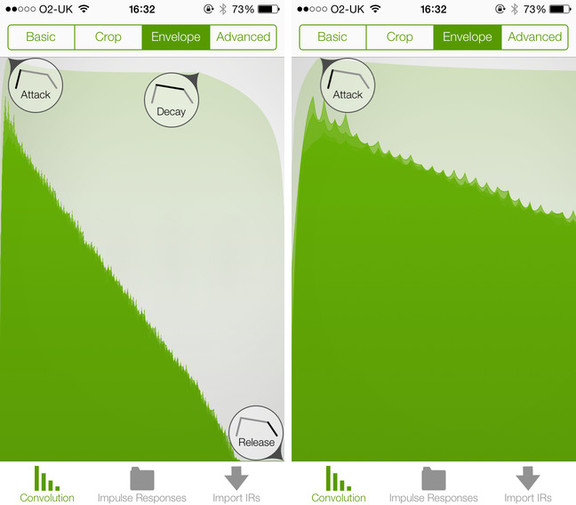 LiquidSonics Mobile Convolution is a true-stereo reverb processor for use with Audiobus and Inter-App Audio hosts. It allows impulse responses to be stretched, cropped and envelopes to be applied for shaping the sound of a reverb in a very natural and musical way. A configurable pre-delay provides the ability to push a reverb back into a sound-field or to creatively add rhythmic delay effects.
Changes in Mobile Convolution v1.1
User preset support – save and recall presets within the app.
New sound shaping options including pre-delay and low/high/peaking filters.
A settings menu to add the ability to hold or reset various parameters when updating the impulse response and support to limit the loaded IR to 10, 30 or 90 seconds to save memory.
IRs now truncate when they become longer than the maximum loadable length rather than failing to load.
Better support within iOS 8.
Mobile Convolution is available for purchase from the iTunes App Store for $9.99 USD.
More information: Liquidsonics / Mobile Convolution