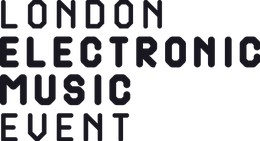 The London Electronic Music Event (LEME) has announced the dates and line-up for its 2013 Event, with sessions from Beatport, Radio Slave, SoundCloud, Andi Durrant, Your Army, Mr Bongo, Sharooz and more.
LEME is a weekend of production workshops, business sessions, keynote panels and networking events bringing together artists, labels, entrepreneurs and like-minded electronic music lovers from around the world. Now in its second year, LEME will take place 13-14 April, 2013 in Rich Mix, London.
LEME gives 200 delegates the chance to custom-build their own timetable from 22 sessions led by expert speakers from all sectors of the electronic music industry.
Highlights of the 2013 programme include: Bigger Beatport Sales; Running a Label; How To Break Through; Business Basics for the Freelance Musician; Making Your Mix Slam; The Perfect Arrangement; Mastering Alchemy: the Gold Standard and What Goes Where? The EQ Masterclass.
Weekend tickets are availabe for the earlybird price of £140 GBP.
More information: London Electronic Music Event