The Loop Loft has partnered with Sound Radix to bring its users the new Drum Leveler, a beat detection-based downward and upward compressor/expander plug-in for Windows and Mac.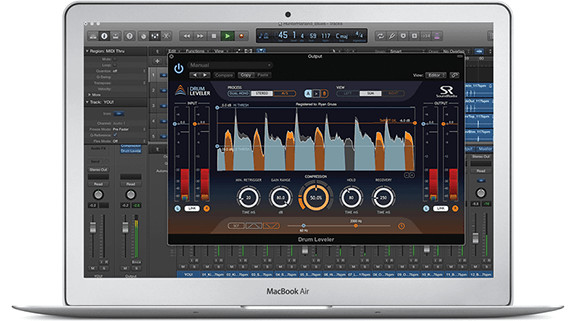 Unlike traditional envelope-followers that detect incoming levels and utilize VCA to apply gain changes, Drum Leveler runs an advanced new algorithm that takes full advantage of the digital domain – allowing unparalleled control over your drums' dynamics.

Receive a FREE copy of the deluxe additional of the Simon Phillips Session Tracks collection ($119 USD value) with the purchase of The Drum Lever. The deluxe edition contains complete multitrack drum sessions as well as WAV, REX, AIFF & Stylus RMX formats!
This offer expires January 15th, 2015.
More information: The Loop Loft