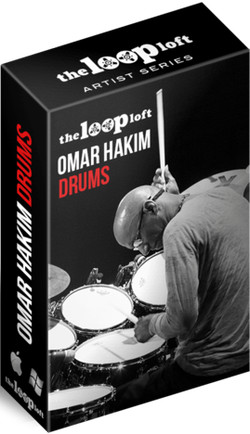 The Loop Loft has released Omar Hakim Drums, a sample library featuring the sounds of Omar Hakim.
From David Bowie's "Let's Dance" to Daft Punk's "Get Lucky", Omar Hakim has supplied his signature drum grooves to countless hit songs. With this groundbreaking new collection, The Loop Loft brings Omar's legendary feel and sound directly to your next session.

Omar Hakim Drums features 235 unique grooves, fills and breakdowns in a variety of styles including funk, hip hop, fusion, rock, cinematic and pop. In addition, the multitrack drum sessions give you access to 15 channels of separate audio tracks, allowing you to mix every element of Omar's drum kit, including kick, snare, toms, overheads and room mics.
Omar Hakim Drums features
235 Grooves, Fills & Breaks.
8 Complete Sessions.
28 Samples.
539 MB (48 kHz Stereo Loops) / 8.4 GB (96 kHz Multitracks, Deluxe Edition) content.
The sample library is available to purchase in various format for $49 USD, the Deluxe Edition is $79 USD.
More information: The Loop Loft