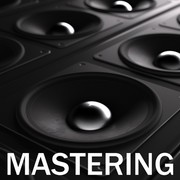 Loopbased has announced the launch of its professional Online Mastering service.
We all know the situation. You've just finished your next hit but the mixdown still sounds a bit flat and is clearly missing the proper loudness and dynamics.

Since we already provide everything you need to get started, inspired and to create a great-sounding track we figured it is only logical to offer a solution to give your songs the finishing touch.

With the Loopbased Online Mastering service we are catering to dance music producers and labels looking for that professional treatment and the clean, full and warm sound for an insanely low price.
Loopbased Online Mastering
"Mastering Single" – perfect for one or more songs
"Mastering EP" – a discounted package for 5 songs
"Mastering Album" – a discounted package for 12 songs
Prices for the online mastering service start at 12 EUR per song.